Main content starts here, tab to start navigating
Mission Statement
The Inn Gym's mission is to provide our private members with a clean and secure, 24/7 FOB access facility, offering over 30 premium Precor pieces of equipment to meet all our members fitness goals.

Come to the inn office between 10 am – 8 pm, Monday – Thursday and join today for your key fob and enjoy the inn gym
About
We are a 24/7 FOB access fitness facility in the heart of Montrose PA! Over 2,000 square feet of Precor premium fitness equipment; such as cardio machines, strength training, free weights, and a Queen X functional and suspension training system.
Cardio Equipment
All of our cardio equipment has interactive consoles that walk you through workouts and exercises.
Choose from one of the following:
~ 3 Treadmills
~ 3 Elliptical's
~ 2 Adaptive Motion Trainers
~ 1 Rowing Machine
~ 2 Bikes
Strength Equipment
Our premium strength equipment will support a new user up to a seasoned bodybuilder.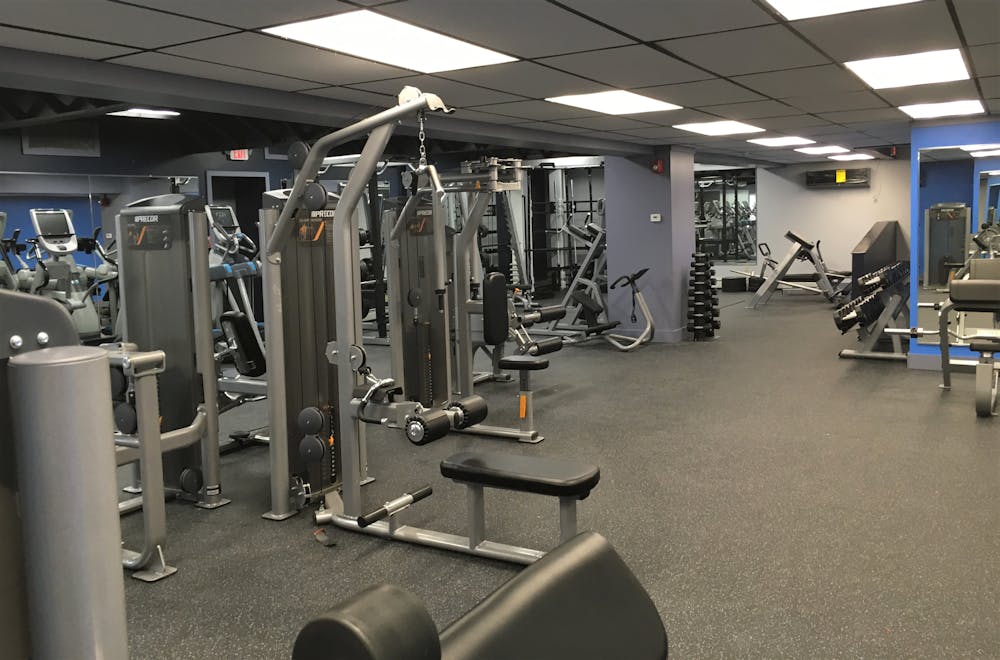 Membership Rates
Individual Rate
Monthly: $45
3 Month: $120
Annual: $420
Family & Miltary Rates
Monthly: $40
3 Month: $105
Annual: $360
One time sign up Fee of $10 for the Key FOB